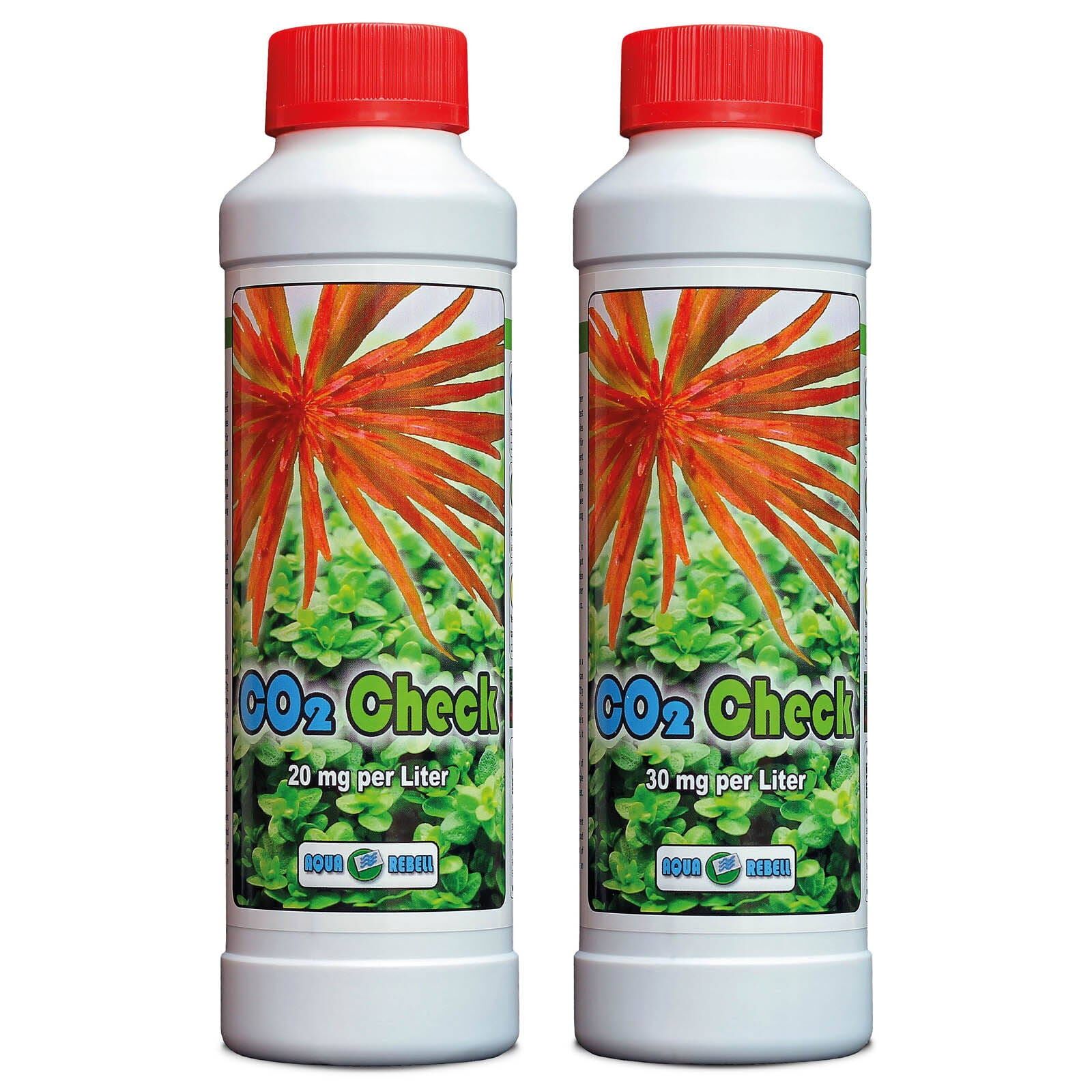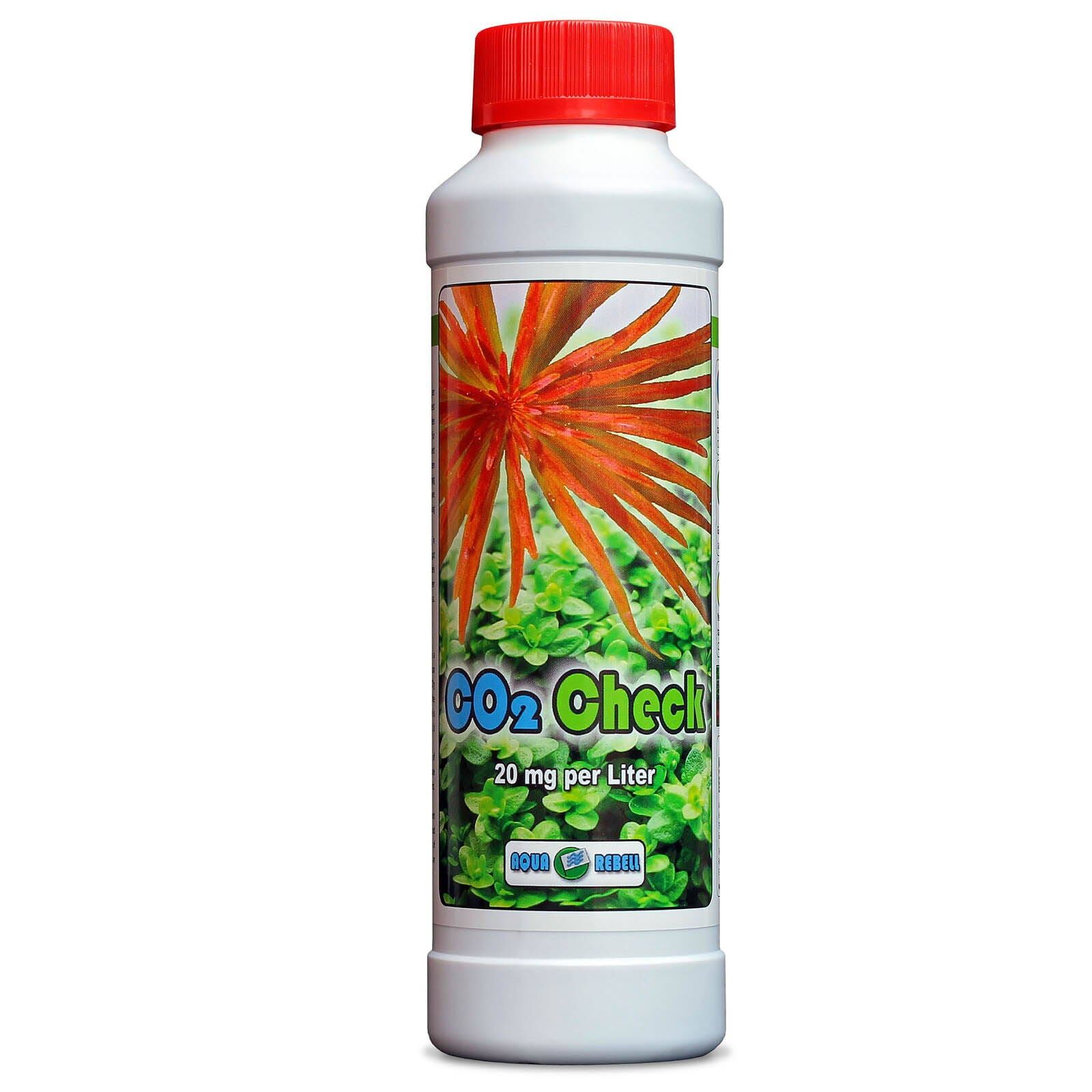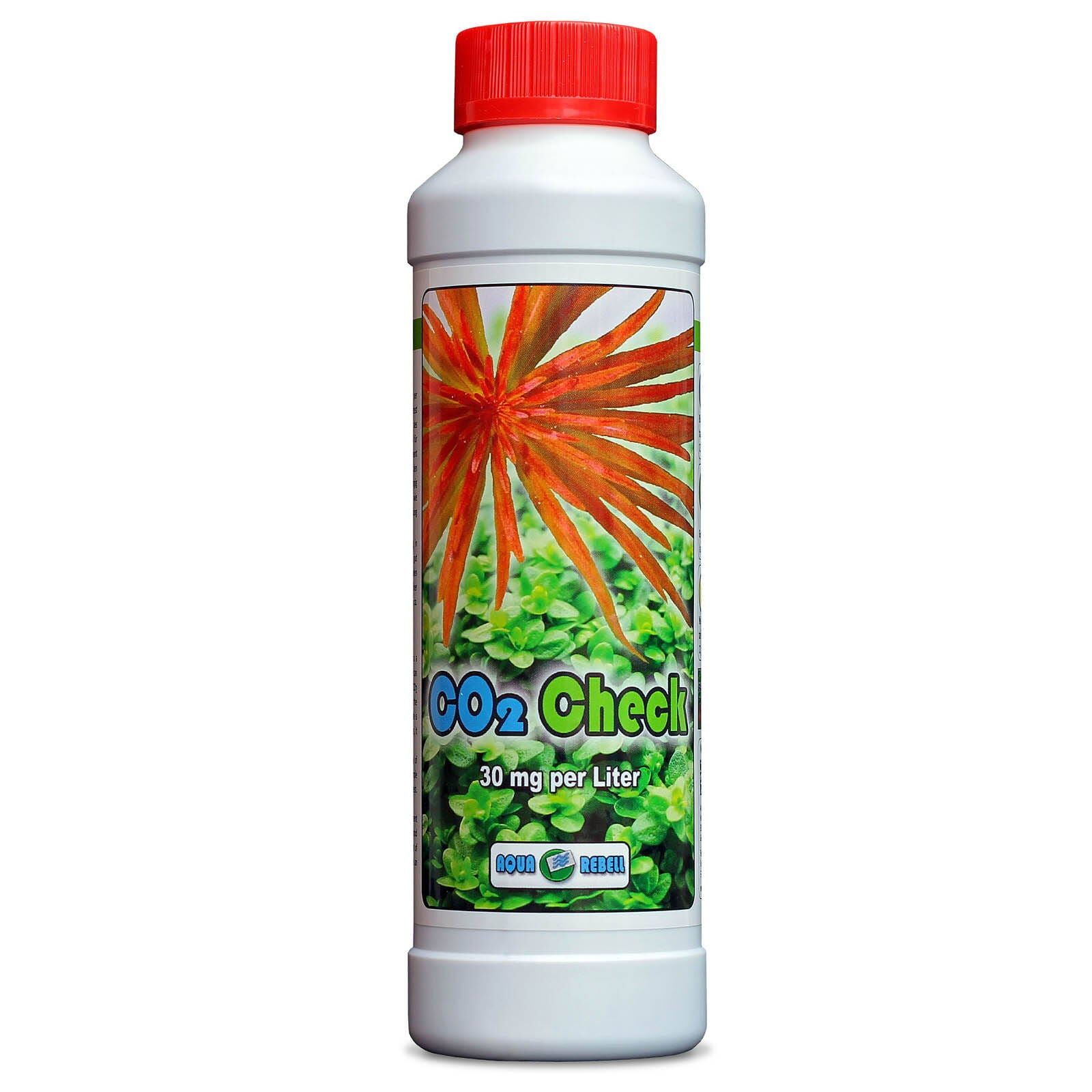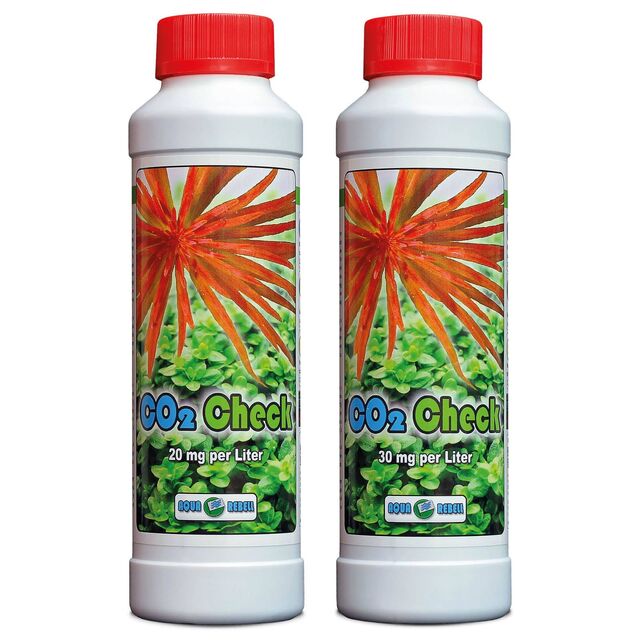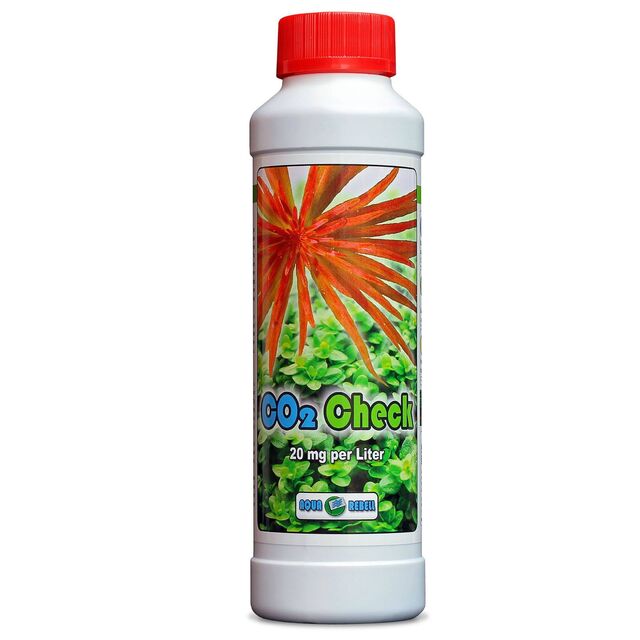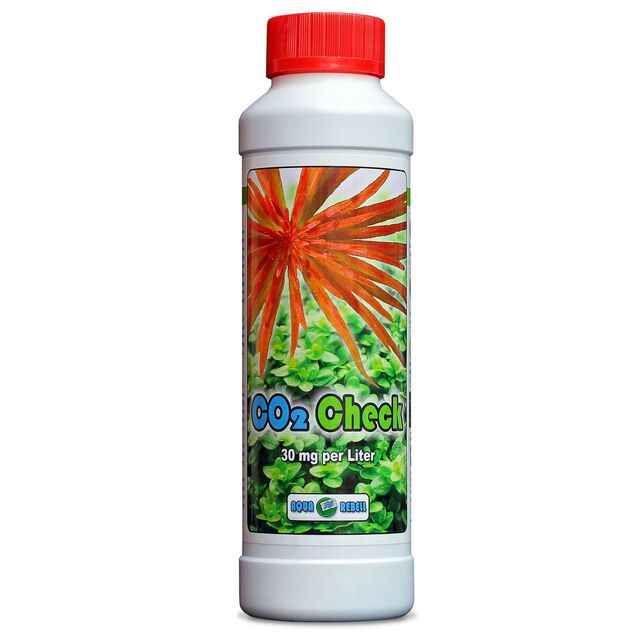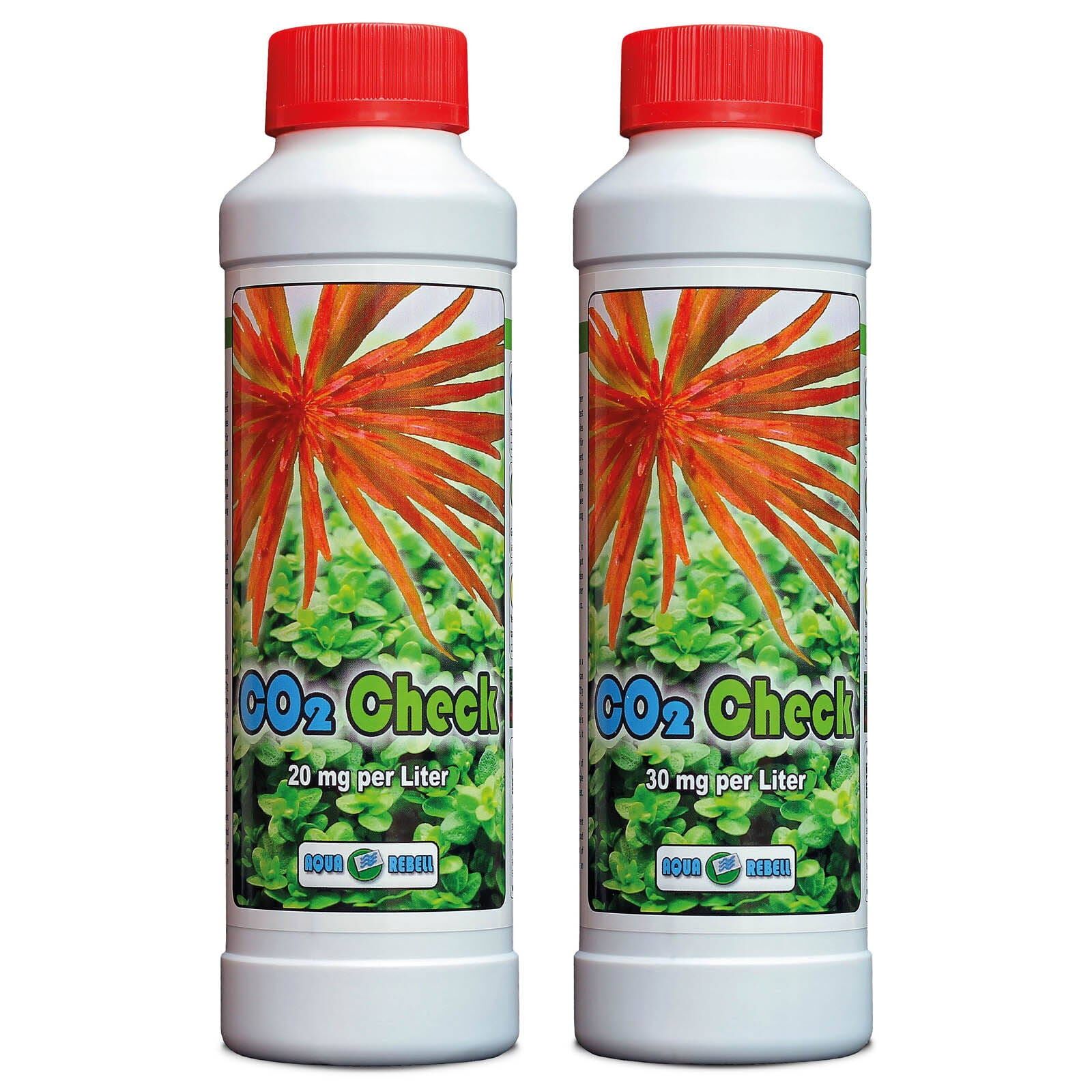 Safe determination of the CO2 content

No need to mix with aquarium water

Can be used in all drop checkers

Easy to read

Perfect for optimising the CO2 content of an aquascape
Item question
We're here for you!
Please enter your question and e-mail and we'll contact you as soon as possible. It usually takes us up to 24 hours during business days to respond.
Thank you for your question!
Thank you, we'll get in touch!
Close window
You already sent us a question.
Please wait a few minutes
Description
Our permanent CO2 checking solution "CO2 Check" can be used in every permanent CO2 testing device. It serves the purpose of controlling the CO2 levels over a longer period of time. An optimal level of CO2 is essential for the well-being of your waterplants and thus should be checked permanently. Our permanent CO2 checking solution has the advatage of testing the CO2 content independetly of the tank water so that no substances like e.g. humic acids can influence the test result. Comes in a package with a volume of 250 ml.
A pipette is included.
Usage
Fill 1 to 2 ml of our CO2 checking solution into your permanent checking device and put it into an area with good current in your tank. After 1 to 2 hours you can see how much CO2 there is in your tank. When the liquid is green, your aquarium has an optimal CO2 content of approximately 20 mg/l.
A permanent CO2 check is a very useful thing in a tank. Often the plants lack essential CO2 and do not grow at their optimum. A permanent CO2 check gives you a sufficiently exact reading how much CO2 you have in your water. The colourant bromothymol blue is used here as it changes its colour with certain pH values.
CO2 diffuses into the air bubble in the permanent test from the tank water and thus into the testing solution (and vice versa). Depending on its CO2 content, the pH value in the testing solution changes, and with it its colour. The constant carbonate hardness in the testing solution determines which CO2 concentration causes which pH value. The testing solution "CO2 Check 20 mg per Liter" turns a light green when its pH is around 6.6, which corresponds to a CO2 concentration of 20 mg/l. Thus you know that your tank water has a carbon dioxide concentration of 20 mg/l when the testing solution is a light green.
Aqua Rebell

Aqua Rebell is our own aquatic plant fertiliser label. A great number of planted tank enthusiasts in general and aquascapers in particular use our products to supply their aquarium plants with nutrients.
When developing fertilisers and other aquascaping-related products, we work hand in hand with a base of aquarium enthusiasts and aquascapers, and we try to realise as many of their desires and ideas as possible. Quite often, ideas and wishes uttered in our aquatic plant lovers' and aquascapers' community www.flowgrow.de are the basis, on which we develop new products. These are then thoroughly tested by experienced aquarium keepers and aquascapers. Behind our product range, there are a lot of innovative ideas and long-term experience, and they are tested in real life. For us it is important that aquarium keepers and aquascapers are successful with our products and that they are thus enabled to make the utmost of their tanks and aquascapes.
Customer reviews
This item has been rated 4.9 out of 5 stars
18 Reviews
Please sign in if you want to write a review.
Sign in
5 Stars

(160)

4 Stars

(14)

3 Stars

(6)

2 Stars

(0)

1 Star

(0)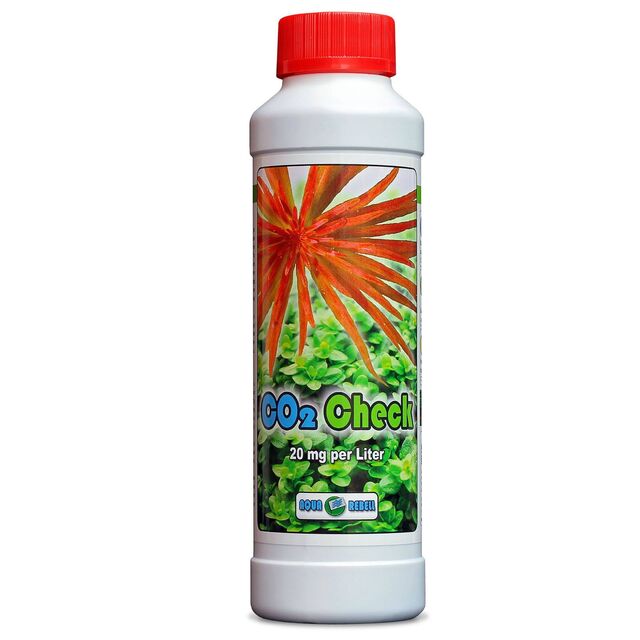 Aqua Rebell - CO2 Check - 20 mg/l - 250 ml
There's nothing much to say about this more then its alot of bang for the buck. im happy to have this solution.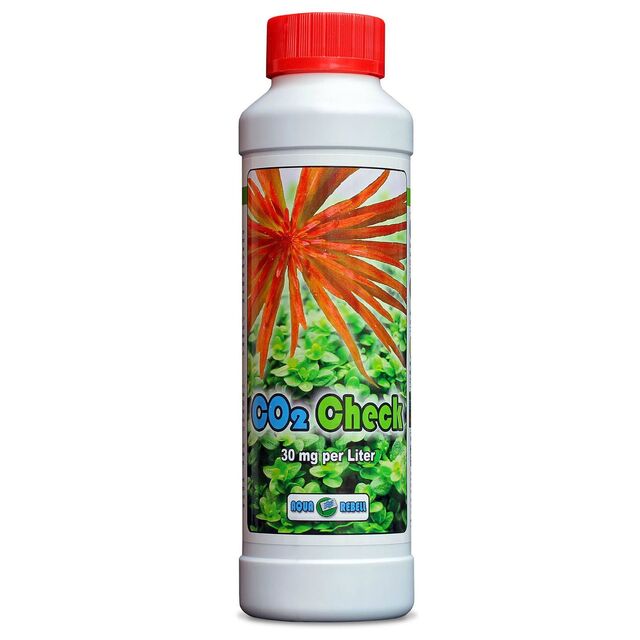 Aqua Rebell - CO2 Check - 30 mg/l - 250 ml
Very useful, because the tank water must never be used in drop checker. With one bottle you can fill your drop checker for years. (read more)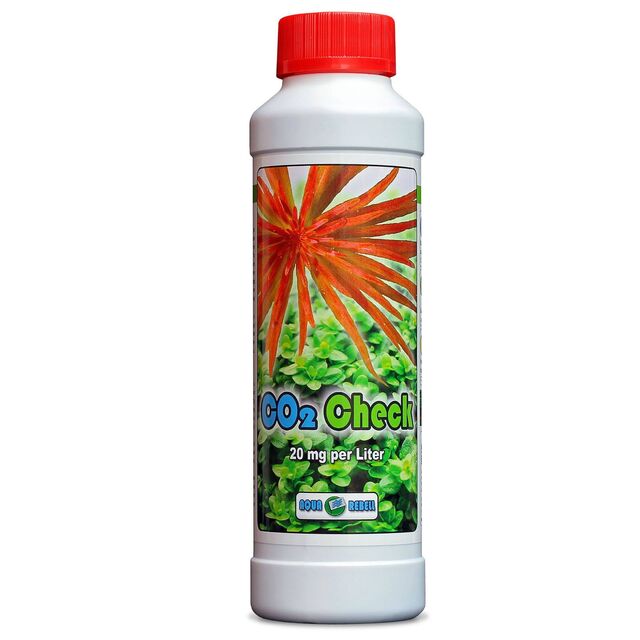 Aqua Rebell - CO2 Check - 20 mg/l - 250 ml
Funktioniert einwandfrei: kräftige Farben und ausreichend für unzählige Neubefüllungen. Spritze + Kanüle zur Befüllung dabei, TOP!
View all reviews