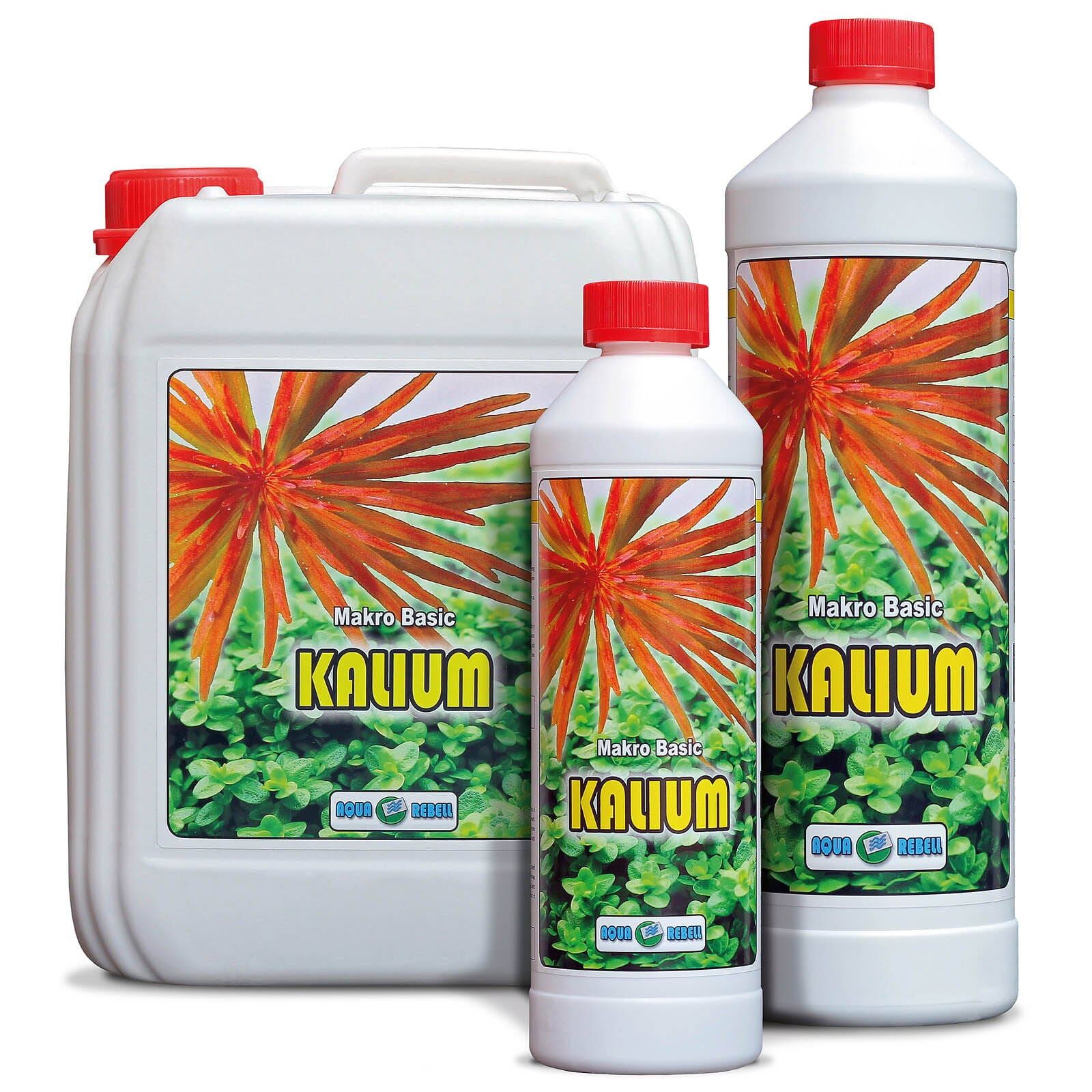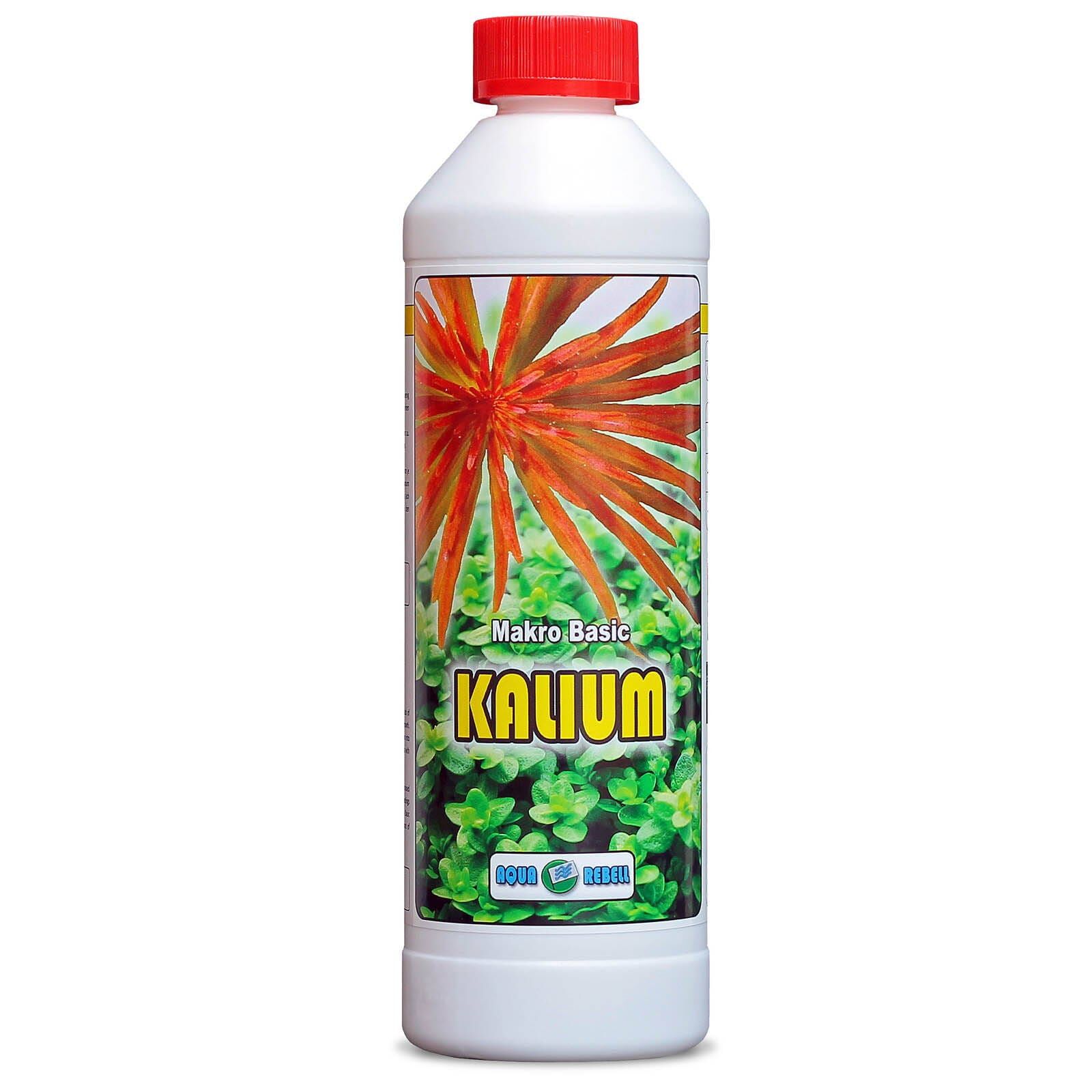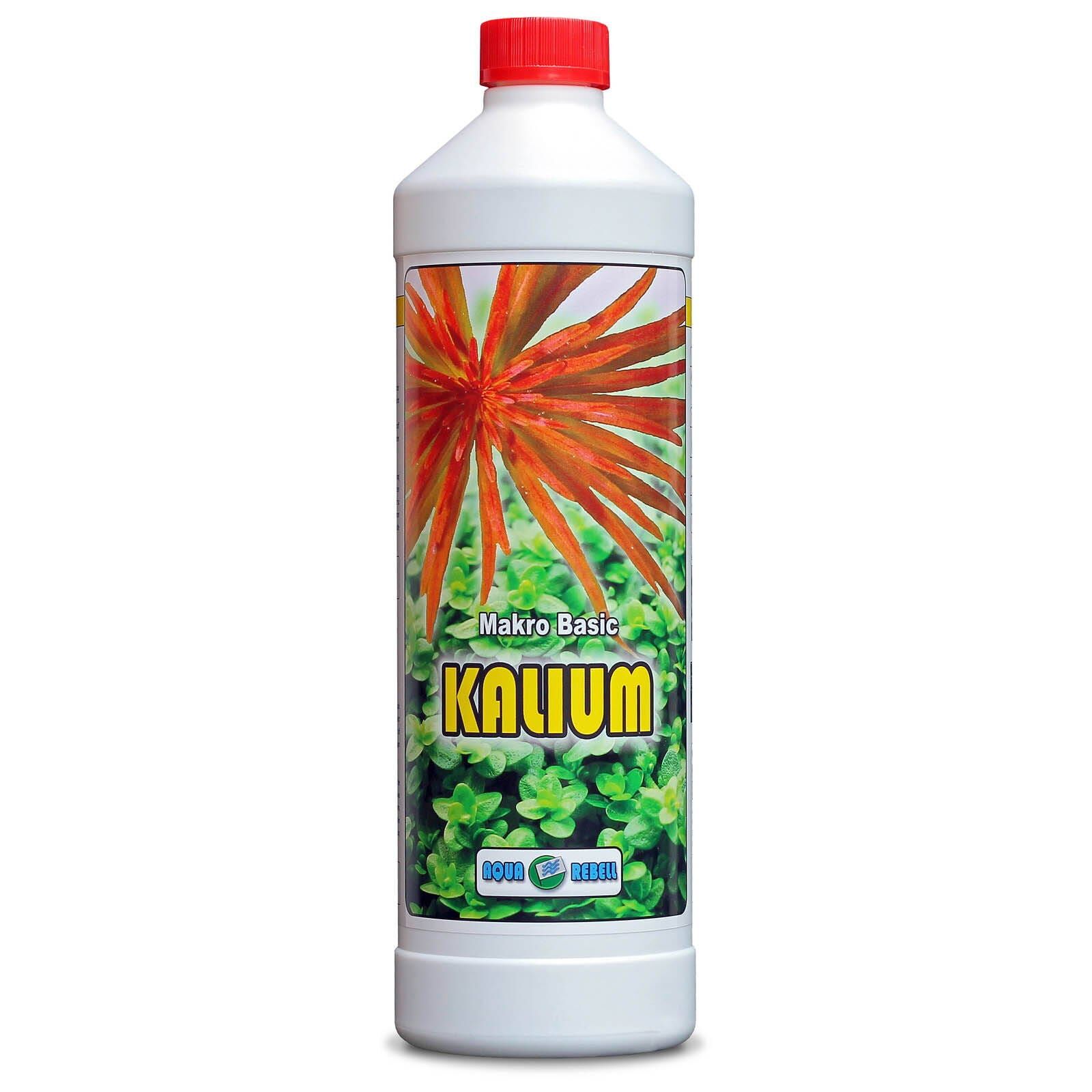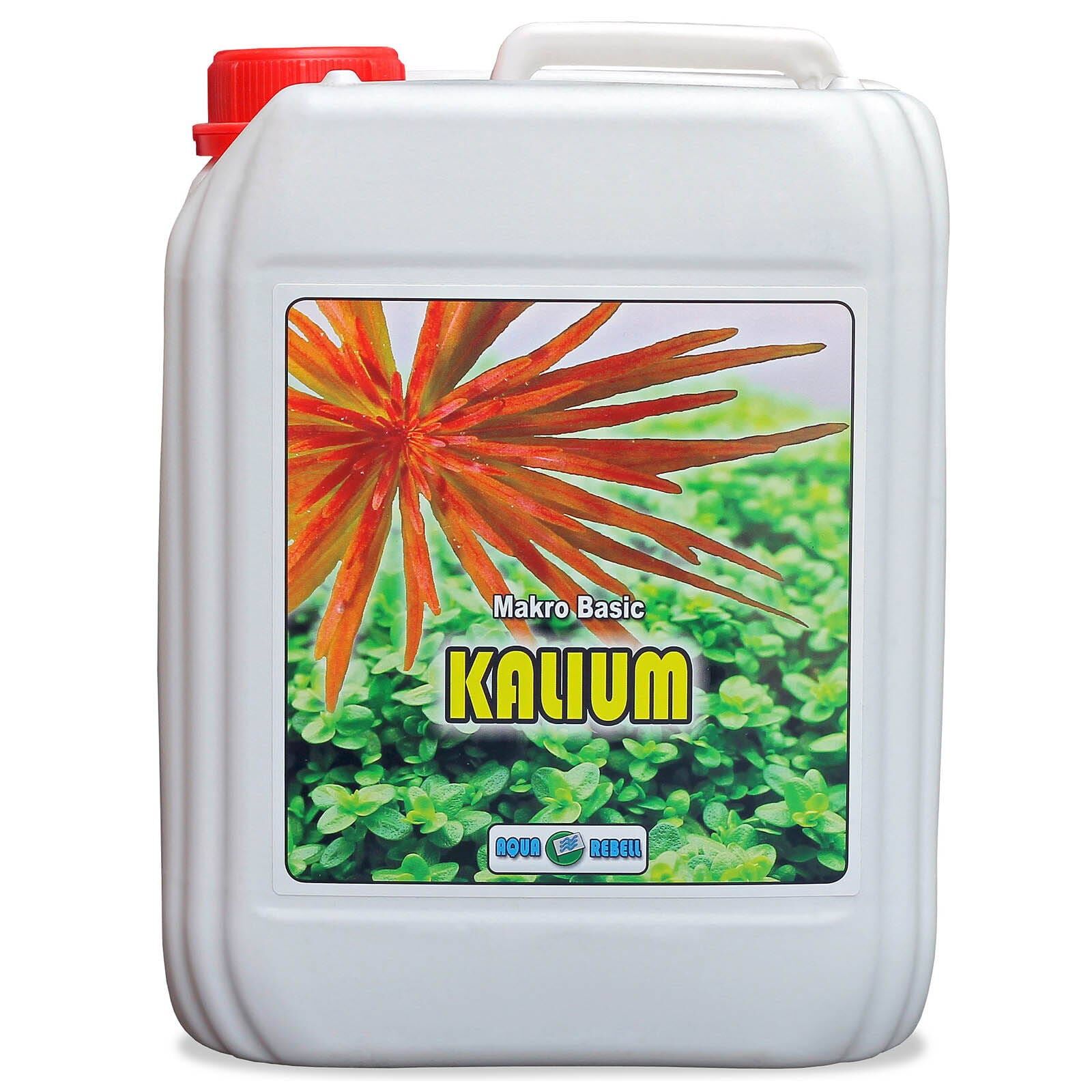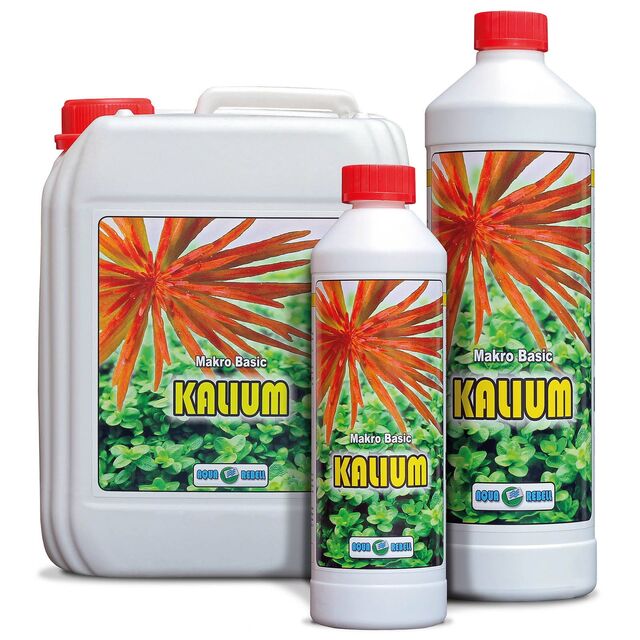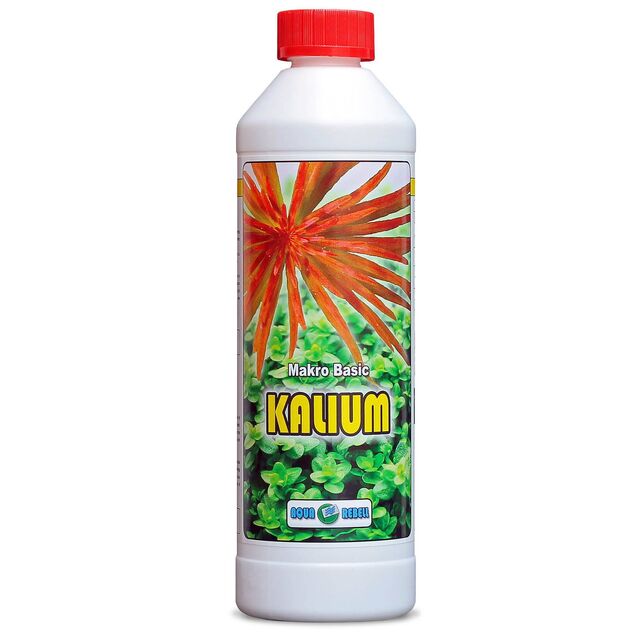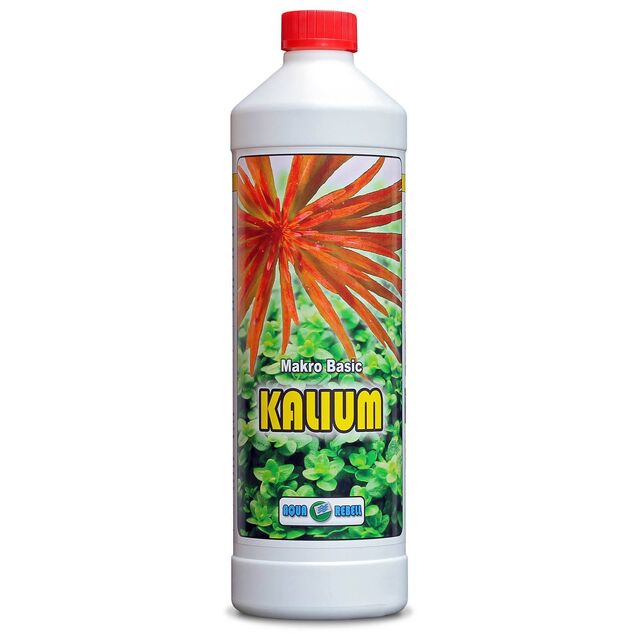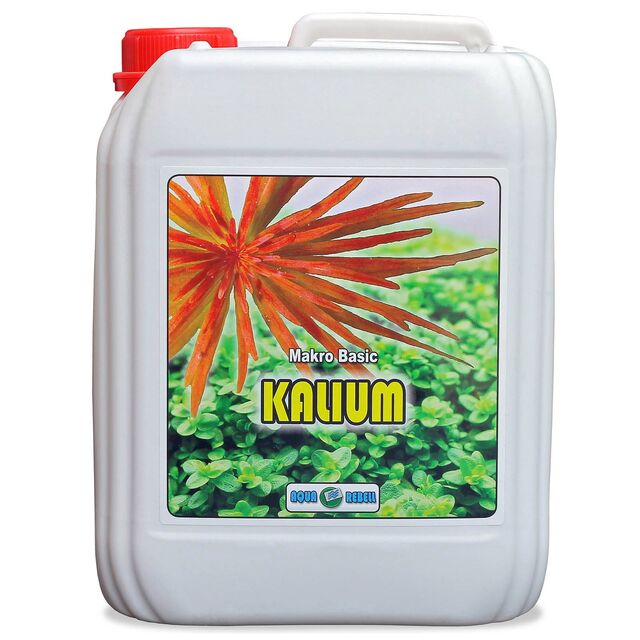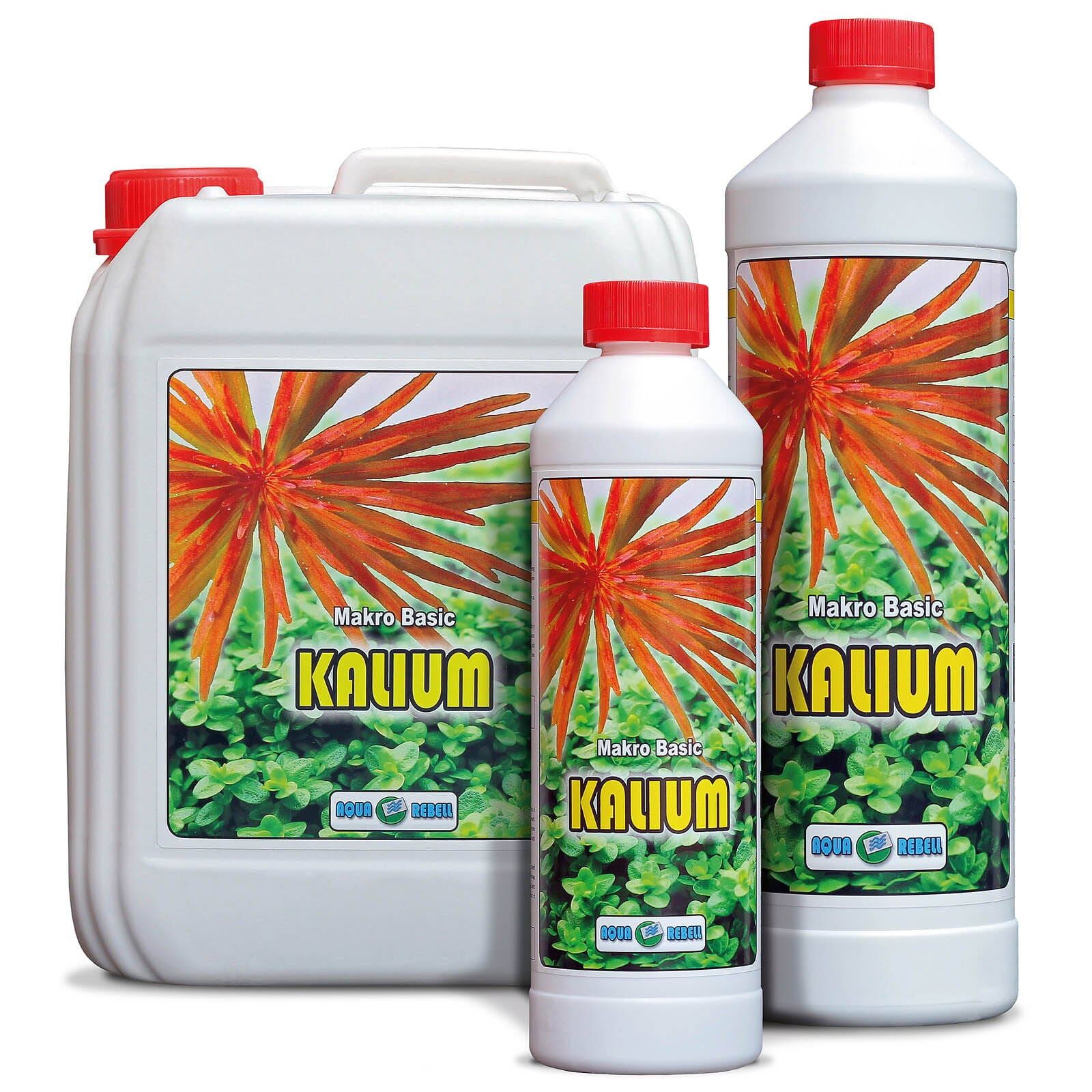 Potassium fertilizer

Suitable for batch fertilisation

Perfect for aquascaping
Item question
We're here for you!
Please enter your question and e-mail and we'll contact you as soon as possible. It usually takes us up to 24 hours during business days to respond.
Thank you for your question!
Thank you, we'll get in touch!
Close window
You already sent us a question.
Please wait a few minutes
Description
In a strongly lit well-planted tank or in aquariums with few fish a lack of macronutrients may occur, which in turn can lead to poor plant growth. Makro Basic Kalium brings the important macronutrient potassium into the aquarium. The plants can once again access plentiful resources, resulting in lush growth as an expression of gratitude.
Weekly water changes of 25 - 50 % are recommendable. The dosage can be raised or lowered depending on the requirements. If the aquarium water shows high readings of nitrate from the start, this fertilizer is not suitable, though. It has been designed to prevent the accumulation of large concentrations of macronutrients. If high levels of potassium occur, the dosage should be reduced.
The basic supply of macronutrients in a tank is provided either by our NPK fertilizer, our Estimative Index fertilizer or by our single-nutrient fertilizers (Makro Basic Nitrat, Phosphat and Kalium). Our aquatic plant fertilizer Aqua Rebell Makro Basic Kalium is a very important component in our single-nutrient fertilizing system. It adds the essential nutrient potassium to the aquarium and is also optimally suited for batch fertilization (larger fertilizer quantity given just once), for example after a waterchange. Potassium is one of the few nutrients that is only roughly added my fish food. It is also not or only little available in tap water and should therefore be extra fertilized.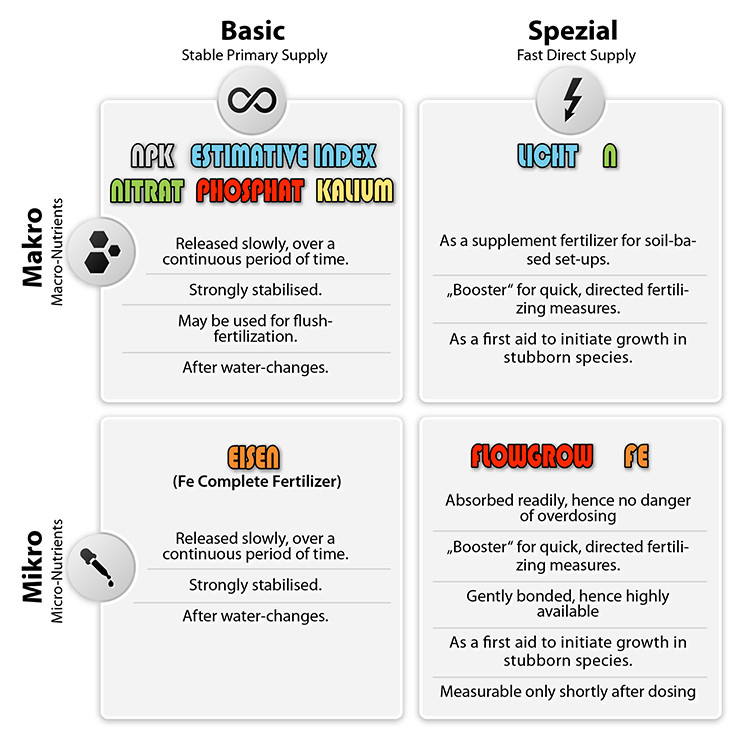 Overview Aqua Rebell fertilizer
Usage
Dosage per 50 litres
Lots of light (>0.5 Watt per litre) + CO2
2 ml per day
Little light (<0.5 Watt per litre) + CO2
1 ml per day
No CO2 supply
2-4 ml per week
This dosage suggestion is just a guideline. The dosage may have to be raised or lowered depending on the conditions in the aquarium in order to show good results.
2 ml Makro Basic Kalium per 50 litres of tank water adds the following nutrients:
K
1.00 mg/l
Declaration
K-fertilizer - solution - 2,91
2,91 % K2O water-soluble potassium oxide.
Net mass: 521 g (500 ml). Distributor: Aquasabi GmbH & Co. KG, D-38126 Braunschweig, Germany.
Minor components: 0,99 % S water-soluble sulfur. Conditioning agents: Methylparaben. Storage: Store at room temperature. Protect from frost and heat. Store out of reach of children and pets. Use: For fertilisation of ornamental plants in aquariums only. Readyto-use fertilizer solution. See pack for detailed dosage recommendations.
Note: Offical guidance recommendations take precedence.
Aqua Rebell

Aqua Rebell is our own aquatic plant fertiliser label. A great number of planted tank enthusiasts in general and aquascapers in particular use our products to supply their aquarium plants with nutrients.
When developing fertilisers and other aquascaping-related products, we work hand in hand with a base of aquarium enthusiasts and aquascapers, and we try to realise as many of their desires and ideas as possible. Quite often, ideas and wishes uttered in our aquatic plant lovers' and aquascapers' community www.flowgrow.de are the basis, on which we develop new products. These are then thoroughly tested by experienced aquarium keepers and aquascapers. Behind our product range, there are a lot of innovative ideas and long-term experience, and they are tested in real life. For us it is important that aquarium keepers and aquascapers are successful with our products and that they are thus enabled to make the utmost of their tanks and aquascapes.
Customer reviews
This item has been rated 4.9 out of 5 stars
21 Reviews
Please sign in if you want to write a review.
Sign in
5 Stars

(19)

4 Stars

(1)

3 Stars

(1)

2 Stars

(0)

1 Star

(0)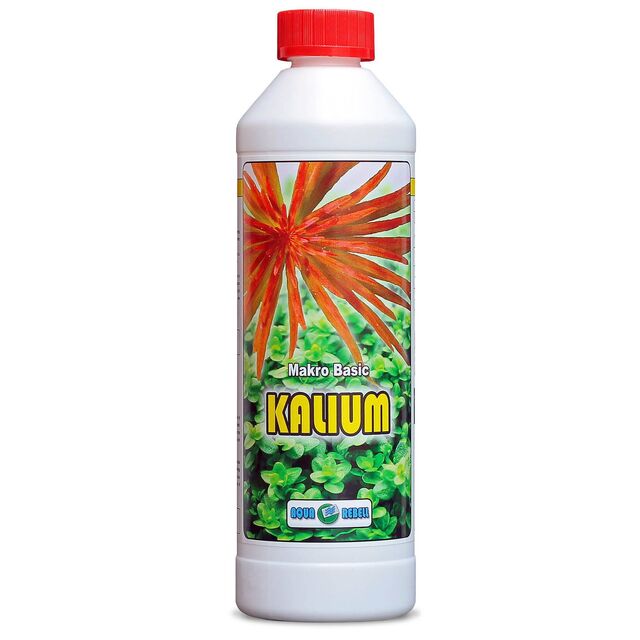 Aqua Rebell - Makro Basic - Kalium - 500 ml
Perfect for PPS - Simple. If one has only potassium needs then this product satisfies it.
Athanasios k.
Very useful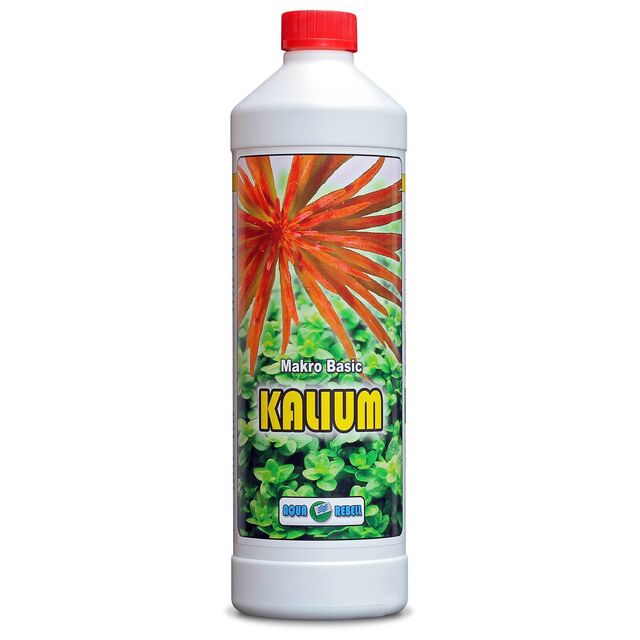 Aqua Rebell - Makro Basic - Kalium - 1.000 ml
Good ratio between quality and cost. Not too concentrated, making dosing easier and more flexible according to my needs. (read more)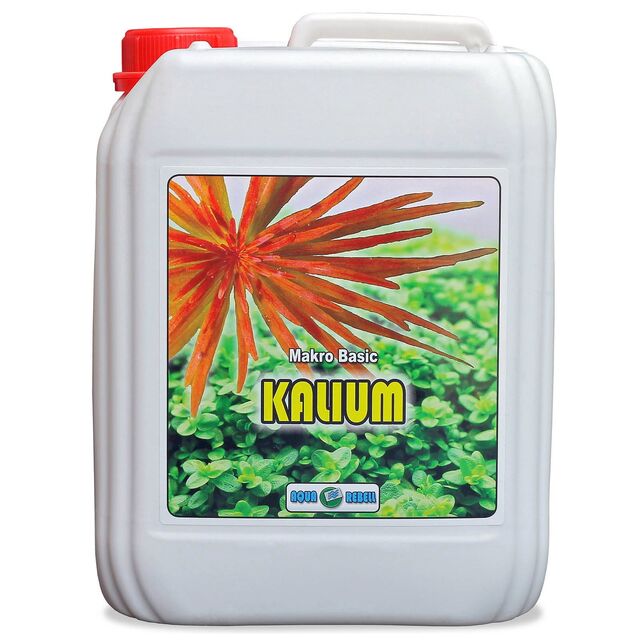 Aqua Rebell - Makro Basic- Kalium - 5.000 ml
Kalium ist wohl die am meist verwendete Düngemenge im Basic Segment, daher die große Packung. Wie üblich sehr gute Qualität.
View all reviews