Andreas Ruppert and Aquascaping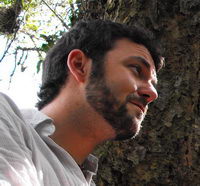 Andreas Ruppert is a relative newcomer to the art of aquascaping, however, he has already had great results with his nano tank, and he has turned his riparium into a beautiful work of art: very natural, with excellent plant growth.
The Aqua Rebell team interviewed Andy, asking him how he got to know about the fertilizers by Aqua Rebell.
"When I started aquascaping in 2009 and plant care grew more important for me I found www.flowgrow.de on the Internet. There I heard about Aqua Rebell fertilizers for the first time."
We were of course also interested in learning if Andy keeps using Aqua Rebell fertilizers.
"Those Aqua Rebel fertilizers I have used up to now have all proven great. The composition of the fertilizer solutions is practical, and they are easy to dose and combine well. Moreover, their cost-effectiveness is really good."
2nd Place ASE - Aquascaping Contest 2011 - Nano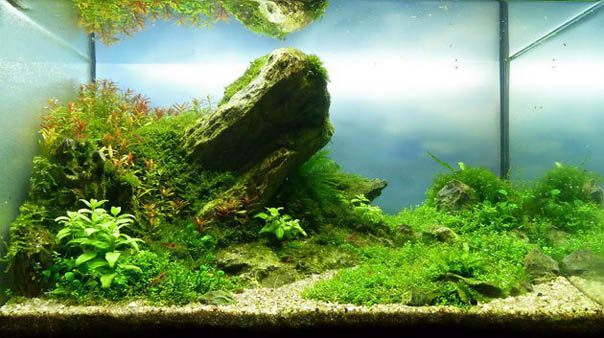 Gary Wu from the ASE jury said about this tank:
"This is one of the best layout I like most, the proportion, focus and plant composition are matched."
This tank, though only with a volume of 25 liters, looks gigantic thanks to the extraordinary rock formation. The waterplants have been chosen to enhance this sense of great size. The rocks are overgrown with mosses, which makes the composition look very natural, a look that is even more enhanced by the use of the right kind of stem plants.
Asian Riparium / Paludarium

For the Aqua Rebell team, Andy's riparium is the prototype for a natural tank. The land part in the tank with its terrestrial plant forms enhances the feeling of having a real piece of nature in the living room. The plants (aquatic as well as terrestrial or marshland plants) are the picture of health, and the overall structure of this tank is very well-conceived. A truly stunning eyecatcher inside one?s own four walls.